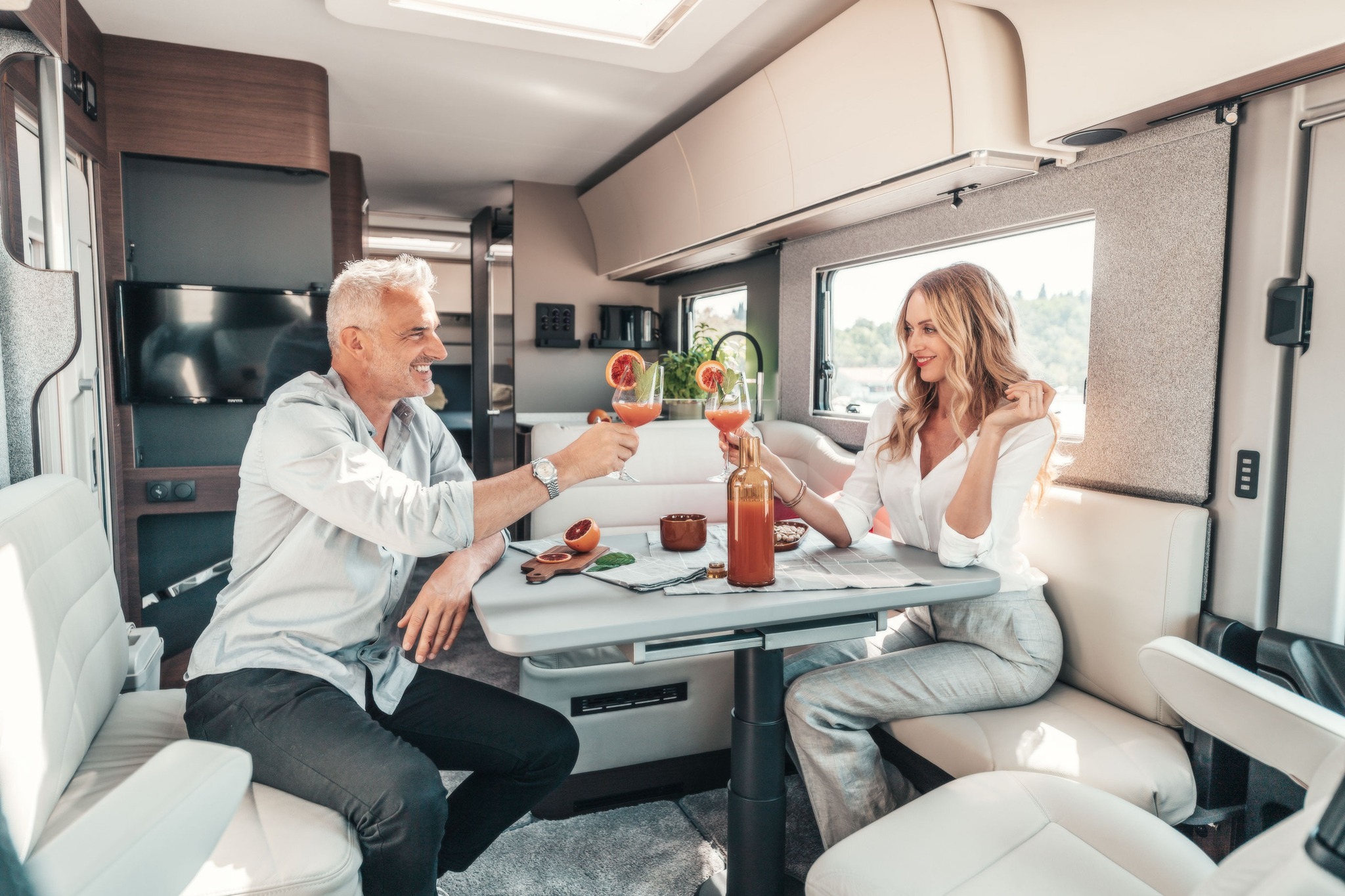 MOTORHOMES - Dealer stock
Although the stock listings are updated on a regular basis, we always advise to contact the dealership prior to travelling to ensure your model of interest is still for sale.
Also listed, are models which are due into dealerships soon and available for sale. Please contact your selected dealership to enquire about the delivery timescale, specification and price of each vehicle.
Abacus Motorhomes
Hawker Siddeley Way, Andover, Hants SP11 8BF
Tel : 01264 319990
Compact Supreme SL
Twin Supreme 640SGX
Twin Sports 640SG
Matrix Supreme 670SL MB
Sonic Supreme 700DC
Compact Supreme DL - COMING SOON
Coral Supreme 670DL - COMING SOON
Matrix Supreme 670DL - COMING SOON
Matrix Supreme 670DC - COMING SOON
Matrix Supreme 670DC MB - COMING SOON
Twin Supreme 640SLB - COMING SOON
Twin Supreme 640SGX - COMING SOON
Supersonic 890LC - COMING SOON
________________________________________________________________________________
BC Motorhomes
73 Heathfield Road, Ayr, KA8 9BN
Tel: 01292 262233
Matrix Supreme 670DC - COMING SOON
Twin Sports 600SPB - COMING SOON
Twin Supreme 640SLB - COMING SOON
Compact Supreme DL - COMING SOON
Compact Supreme SC - COMING SOON _____________________________________________________________________________
Brownhills Motorhomes
A1/A46 Junction, Newark, NG24 2EA
Tel: 01636 378035
Matrix Supreme 670 SL (2022)
Active Duo
Twin Supreme 600SPB
Matrix Supreme 670SL MB
Coral Supreme 670SL - COMING SOON
Matrix Supreme 670SL - COMING SOON
Coral Supreme 670DC MB - COMING SOON
Coral Supreme 670SLT - COMING SOON
Coral Supreme 670SL - COMING SOON
Coral Supreme 670DC - COMING SOON
Twin Supreme 640SLB - COMING SOON
Twin Supreme 640SPB Family - COMING SOON
Twin Sports 640SGX - COMING SOON
Supersonic 890LC - COMING SOON
Supersonic 890LL - COMING SOON
_______________________________________________________________________________
Caravan Tech Services,
London Rd, Hurst Green, Etchingham TN19 7PN
Tel : 01580 860260
Matrix Supreme 670SC - COMING SOON
Compact Supreme DL - COMING SOON
_________________________________________________________________________________
Chelston Motorhomes
Chelston Business Park, Wellington, Somerset, TA21 9JE
Tel: 01823 662075
Active Duo
Twin Supreme 640SLB
Matrix Supreme 670SL MB
Coral Supreme 670DC MB
Coral Supreme 670SL
_____________________________________________________________________________
Dinmore Leisure
Hope-under-Dinmore, Leominster, HR6 0PJ
Tel: 01568 611481
Compact Supreme DL - COMING SOON
Compact Supreme SL - COMING SOON
Coral Supreme 670DC - COMING SOON
Sonic Supreme 700DC - COMING SOON
Twin Supreme 600SX - COMING SOON
Twin Supreme 640SGX - COMING SOON
Twin Sports 600SPB - COMING SOON
___________________________________________________________________________
Dyce Caravans
Pitmedden Road, Dyce, Aberdeen, AB21 0EY
Tel : 01224 722227
Twin Supreme 600 SPB - COMING SOON
Twin Supreme 640 SGX - COMING SOON
Twin Sports 640 SLB - COMING SOON
Twin Sports 640 SGX - COMING SOON
Matrix Axess 600 DT - COMNG SOON
Coral Axess 600 SL - COMING SOON
____________________________________________________________________________
Geoff Cox Leisure
122 Derby Road, Denby, Derbyshire, DE5 8LG
Tel: 01332 781562
Active Duo Manual
Active Duo Auto
Twin Sports 600SX - COMING SOON
Twin Supreme 600SX - COMING SOON
Twin Supreme 640SGX - COMING SOON
Twin Supreme 640SLB - COMING SOON
Coral Axess 600SL - COMING SOON
______________________________________________________________________________
GMC Motorhomes
70/71 Ennerdale Road, Shrewsbury SY1 3LD
Tel: 01743 464692
Compact Supreme DL - COMING SOON
Coral Supreme 670DL MB
Matrix Supreme 670DL - COMING SOON
Twin Supreme 640SGX - COMING SOON
_________________________________________________________________________________
Highbridge Caravans & Motorhomes
Higher Brocks Plantation, Teigngrace, Devon, TQ12 6QZ
Tel: 01626 832792
Coral Supreme 670 DC
Active Duo
Twin Sports 640SGX - COMING SOON
_________________________________________________________________________________
Lisburn Caravan Centre
40 North Street, Upper Ballinderry, Antrim, Lisburn, BT28 2ER
Tel: 02892 650003
Twin Supreme 600SPB
Compact Supreme DL - COMING SOON
Coral Supreme 670DL - COMING SOON
_________________________________________________________________________________
Marquis Surrey
Station Approach, Gomshall, Surrey, GU5 9NX
Tel: 01483 387145
Matrix Axess 600SL - COMING SOON
Matrix Supreme 670SC - COMING SOON
Compact Supreme SC - COMING SOON
Coral Supreme 670SL - COMING SOON
Twin Supreme 640SGX - COMING SOON
_________________________________________________________________________________
Peter Roberts Motorhomes
Honley, Huddersfield, HD9 6RA
Tel: 01484 212065
Active Duo
Matrix Supreme 670DC MB
Twin Supreme 600 SPB GB – COMING SOON
Twin Sports 640 SGX – COMING SOON
Matrix Axess 600 DT – COMING SOON
Matrix Supreme 670 DL – COMING SOON
_______________________________________________________________________________
Premier Motorhomes
Premier Business Park, Main Rd, Birdham, Chichester PO20 7BU
Tel: 01243 511189
Twin Supreme 640SGX
Active DUO
Matrix Supreme 670DC MB - COMING SOON
Matrix Supreme 670 DL - COMING SOON
Coral Supreme 670SLT - COMING SOON
Coral Supreme 670DC - COMING SOON
Coral Supreme 670DL - COMING SOON
Twin Sports 640SGX - COMING SOON
_______________________________________________________________________________
Pullingers Motorhomes
Sudbury RD, Little Maplestead, Halstead, Essex CO9 2SE
Tel: 01787 472747
____________________________________________________________________________
Signature Motorhomes
Imperium House, Roman Way, Preston, Lancashire, PR2 5BB
Tel: 01772 280844
Active Duo
Twin Supreme 640 SLB
Supersonic 780DC - COMING SOON
Supersonic 890LL - COMING SOON
_________________________________________________________________________________
Spinney Motorcaravans
Knutsford Rd, Crewe, Cheshire, CW4 8HJ
Tel: 01477 535808
Twin Supreme 600SPB - COMING SOON
Twin Supreme 600SBX - COMING SOON
Twin Supreme 600SX - COMING SOON
Twin Supreme 640SLB - COMING SOON
Twin Supreme 640SGX - COMING SOON
Twin Sports 600SPB - COMING SOON
_________________________________________________________________________________
Struans Motorhomes
Crieff Road, Perth, PH1 2SJ
Tel: 01738 606393
Matrix Axess 600DT
________________________________________________________________________________
TMD Motorhomes
Inkford Brook, Alcaster RD, Wythall B47 6DB
Tel: 01564 758060
Active Duo
Matrix Supreme 670DL
________________________________________________________________________
Tyne Valley Motorhomes
Byermoor, Burnopfield, Newcastle Upon Tyne NE16 6NS
Tel: 01207 272777
Coral Supreme 670DC MB
Sonic Supreme 700DC
Twin Sports 640SG - COMING SOON
Twin Sports 600SX - COMING SOON
Twin Sports 640SGX - COMING SOON
Twin Sports 640SLB - COMING SOON
Twin Supreme 640SGX - COMING SOON
Twin Supreme 600SBX - COMING SOON
Compact Supreme DL - COMING SOON
Compact Supreme SC - COMING SOON
Compact Supreme SP - COMING SOON
Coral Supreme 670DC - COMING SOON
Matrix Axess 600DT - COMING SOON
Matrix Supreme 670SL - COMING SOON
Matrix Supreme 670DC MB - COMING SOON
Sonic Supreme 700SL - COMING SOON
Supersonic 890LC - COMING SOON
______________________________________________________________________________
Wandahome Motorhomes
Brough Rd, South Cave, Brough HU15 2DB
Tel: 01430 330430
Coral Supreme 670SL - COMING SOON
Coral Supreme 670DL Mercedes Benz- COMING SOON
Compact Supreme DL - COMING SOON
Matrix Axess 600SL - COMING SOON
Matrix Axess 600DT - COMING SOON
Matrix Supreme 670SL - COMING SOON
Matrix Supreme 670DL - COMING SOON
Matrix Supreme 670DC Mercedes Benz - COMING SOON
Twin Sports 640SG - COMING SOON
Twin Sports 640SGX - COMING SOON
Twin Supreme 640SGX - COMING SOON
Twin Supreme 640SLB - COMING SOON
Sonic Supreme 700DC - COMING SOON
Supersonic 890LL - COMING SOON
_________________________________________________________________________________
White Arches Caravans & Motorhomes
A45 Higham Rd, Little Irchester, Wellingborough, Northants NN8 2DU
Tel: 01933 353818
Sonic Supreme 700SL
Back