Our Active Duo is crowned BEST SMALL CAMPERVAN 2024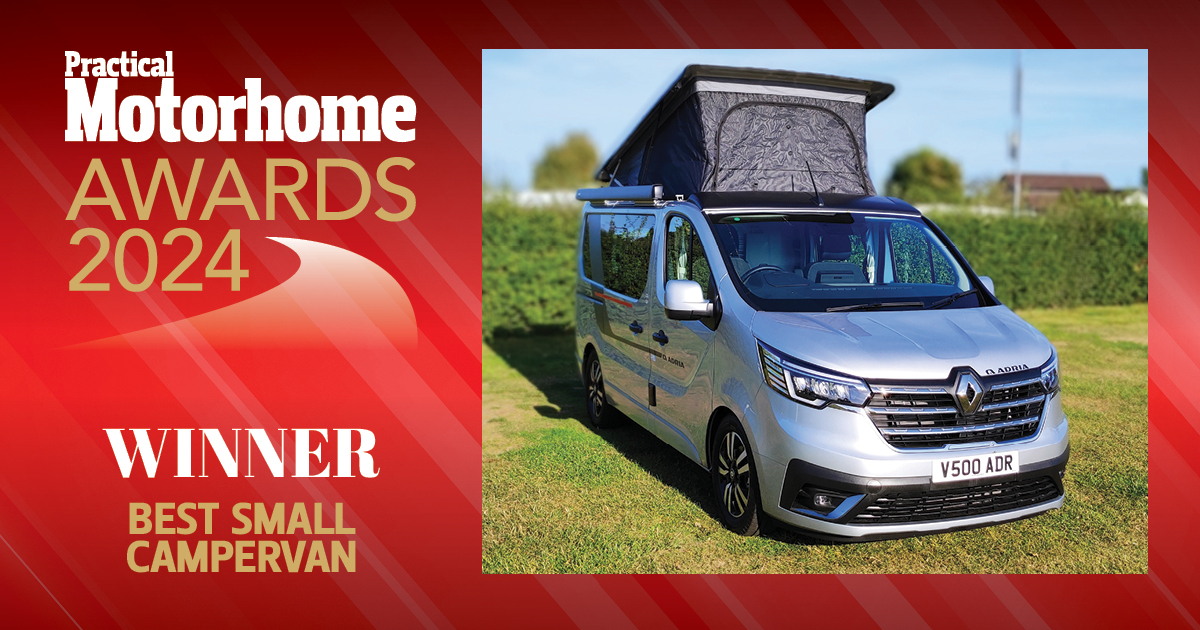 Adria has built itself a very impressive reputation for producing highly innovative campervans, and our winner of the best small campervan title at the Practical Motorhome Awards 2024 is no exception.
The new Renault Trafic-based Adria Active Duo is packed with clever features, yet remains just 5m in length.
It's absolutely ideal for motorhomers who enjoy, as the model's name suggests, an active lifestyle: the rear bench seats can be rolled backwards and forwards to provide you with more (or less) storage space at the back of the vehicle. When you return to your campervan campsite after a day spent cycling or walking, the exterior shower will prove useful for hosing down muddy kit.
Read the full overview here
Back