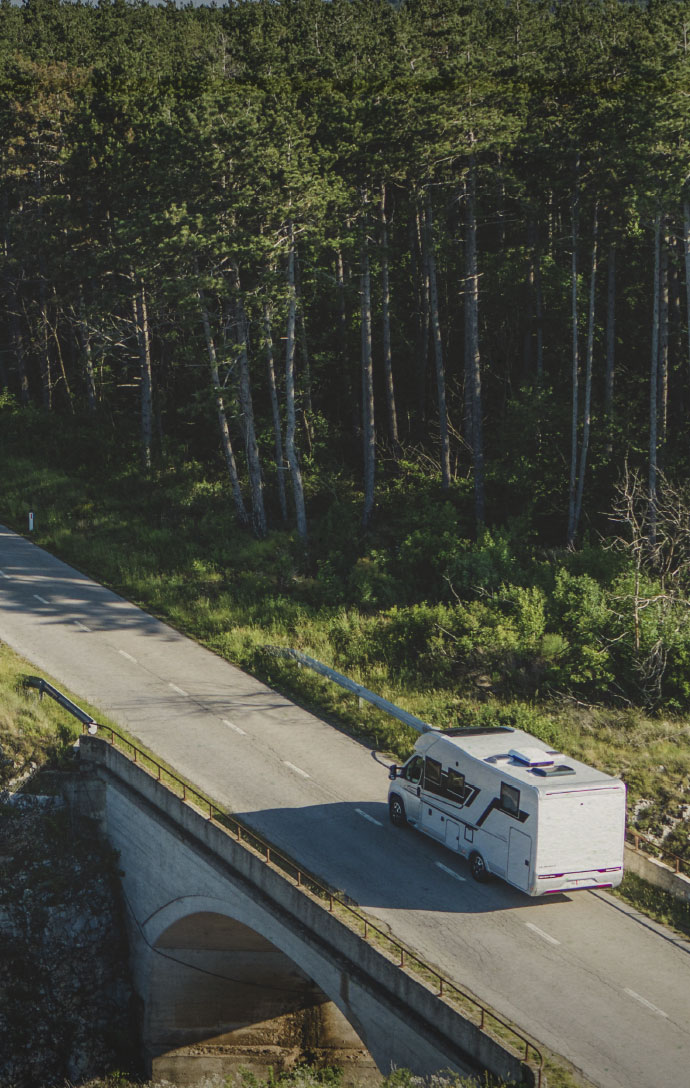 Sustainability starts at home.
The power to generate change.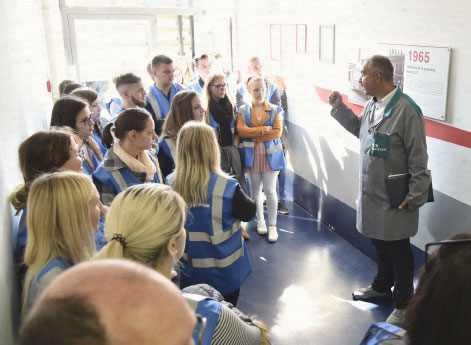 Adria Mobil is aware that environmental protection is one of the most important responsibilities of the company.
It has a multi-disciplinary team working on the topic of 'sustainability' to ensure all parts of the company are working towards a more sustainable future.
At Adria Mobil's manufacturing sites in Slovenia, ISO 14001 requirements and the certification of compliance are in in use, since 2003. As an organisation, we continually strive in all our activities to find new ways of doing things, reducing the environmental impact of the company.
Take energy as an example, where Adria Mobil is not a big energy consumer. Yearly we consume approximately 5 GWh of electric energy and 3,5 MWh of gas, depending on the volumes of recreational vehicles produced each year.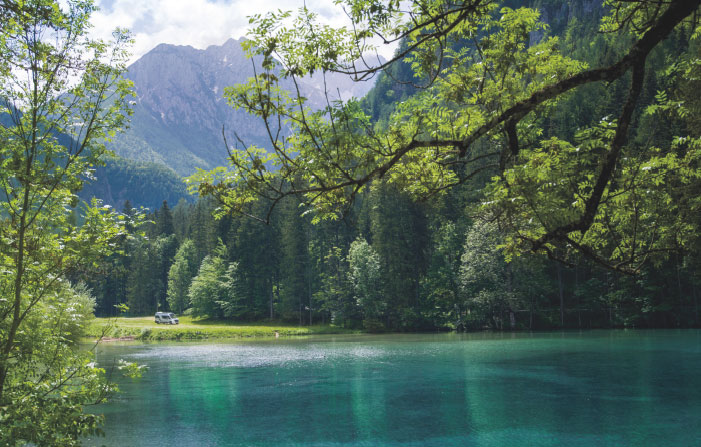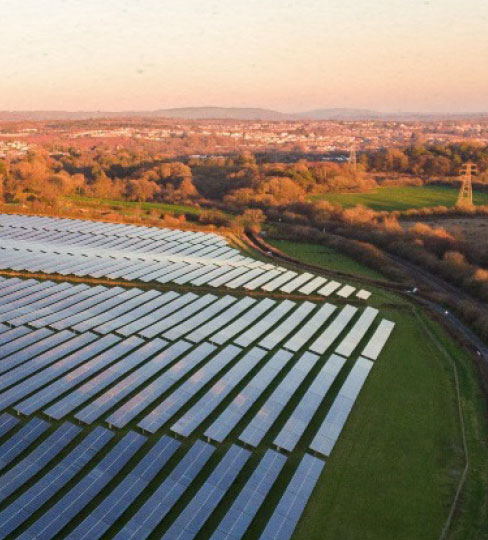 Nevertheless, many years ago we already thought about how to become more independent and self-sufficient, when it comes to energy.
In the year 2012, we decided to build two solar power plants, both 0,5 MW rated power. With more than 1000 hours of sunshine per year in the Dolenjska area, where Adria Mobil is located, more than 1 GWh of electrical power production was planned, although during these years we produced much more than these levels.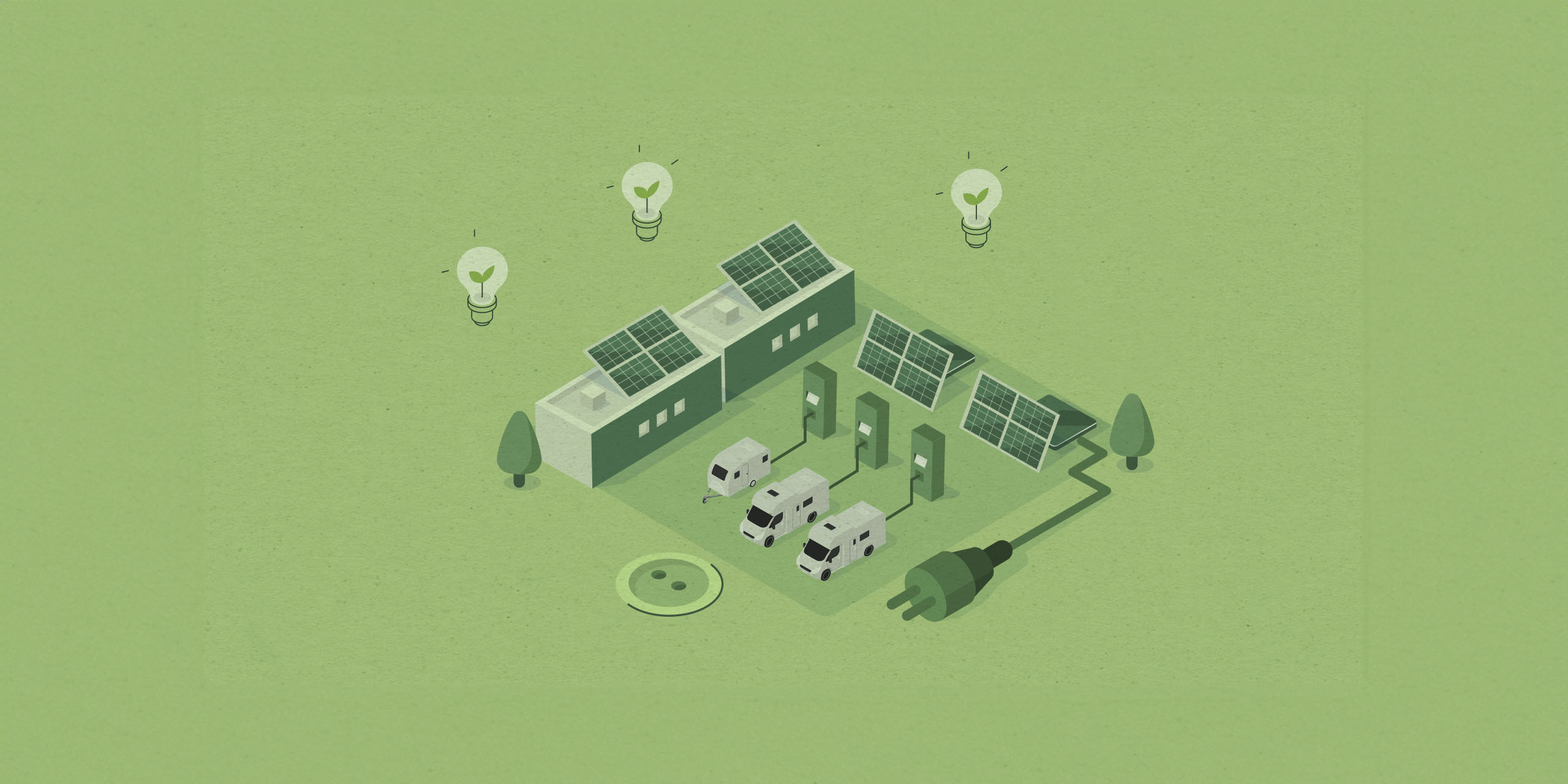 "Adria Mobil self-generates 20 % of its energy needs through its own power plants, as part of a strategy to be more sustainable and self-sufficient."
20% self-generates
First projects, first experiences.
We experienced a fatal crash at the power plant in Novo mesto due to heavy snow and we experienced heavy damages due to extreme hail, but we learned from these incidents, we rebuilt our solar power plants and today we cover more than 20% of our electrical power needs by ourselves. And we never stop, as currently, a new powerplant is being built in our Novo mesto facility…. and it will not be the last one.