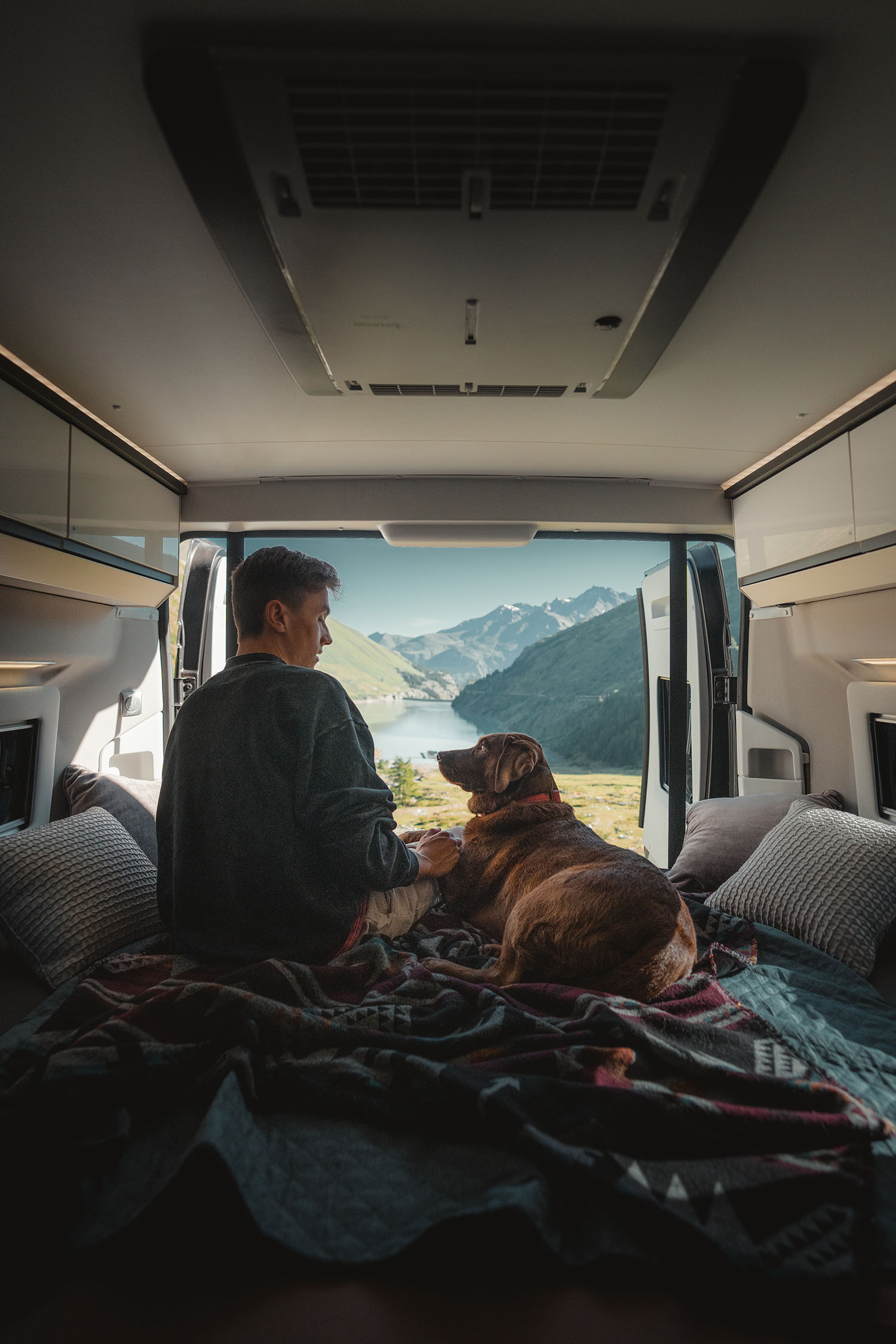 On the road with the Adria Twin Supreme 640 SGX, the adventure of Nala & Marco.
The adventure of Nala & Marco.
Ever since Nala was a puppy, she has loved anything that drives. She always associates a vehicle with a new adventure, discovering, wondering around and exploring new things. As soon as she gets in -these Adria Twin steps are very dog-friendly-, she can relax right away and, apart from a couple of checks and smells, she goes back to sleep.
Text and photos: Marco Schnyder, Swiss photographer
When we had the opportunity to go on tour with a Twin Supreme 640 SGX van from Adria, we were of course immediately on board and have already planned the first routes.
We love to explore the beautiful landscape of the Alps and would also like to inspire our followers to go out into the wilderness with their four-legged friends and experience new adventures.
What could be better than waking up to a beautiful morning red stretching over this breathtaking mountain panorama?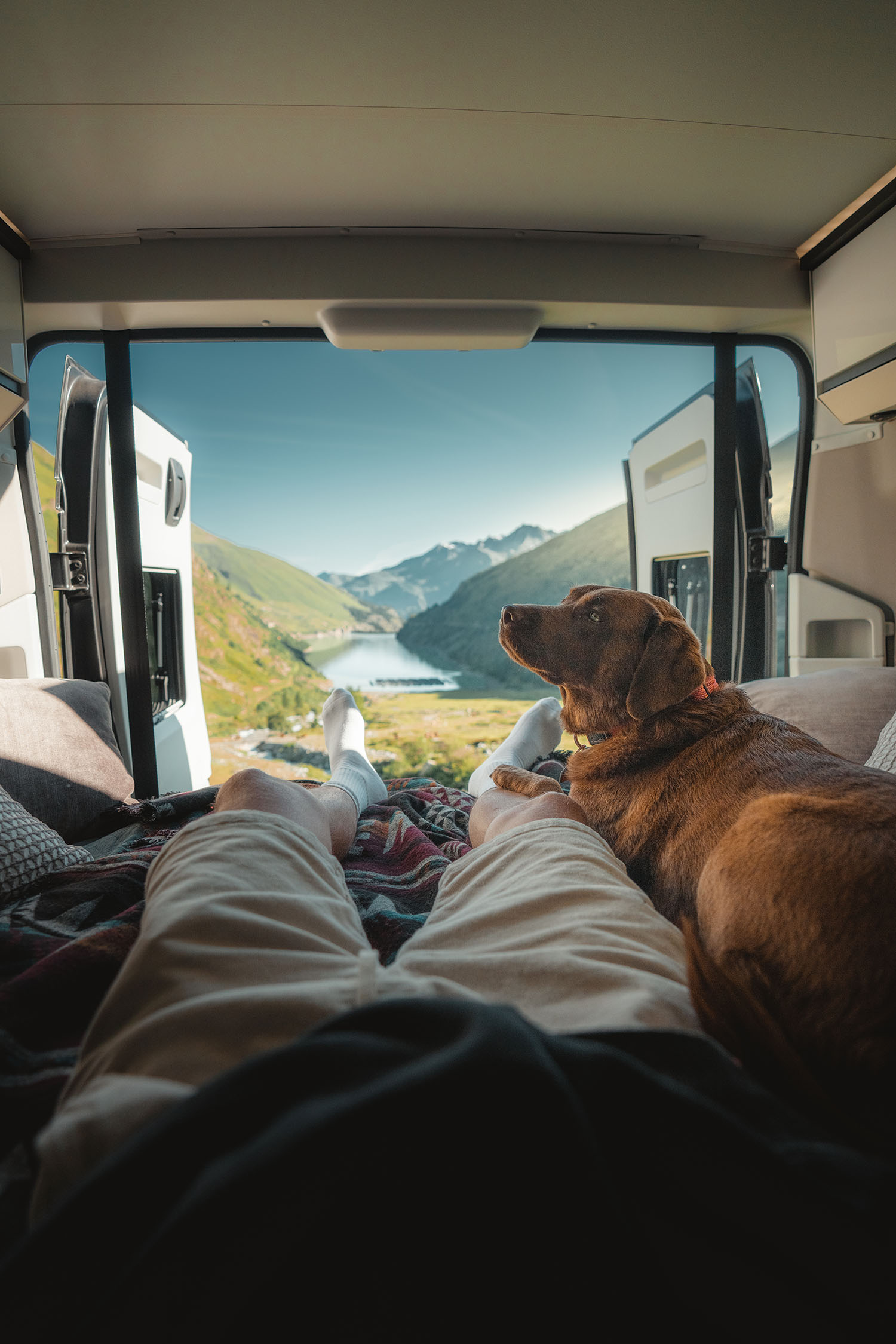 We usually enjoy the beautiful view from the van or set off early in the morning to watch the sunrise. Of course, you're quicker on the spot with a van.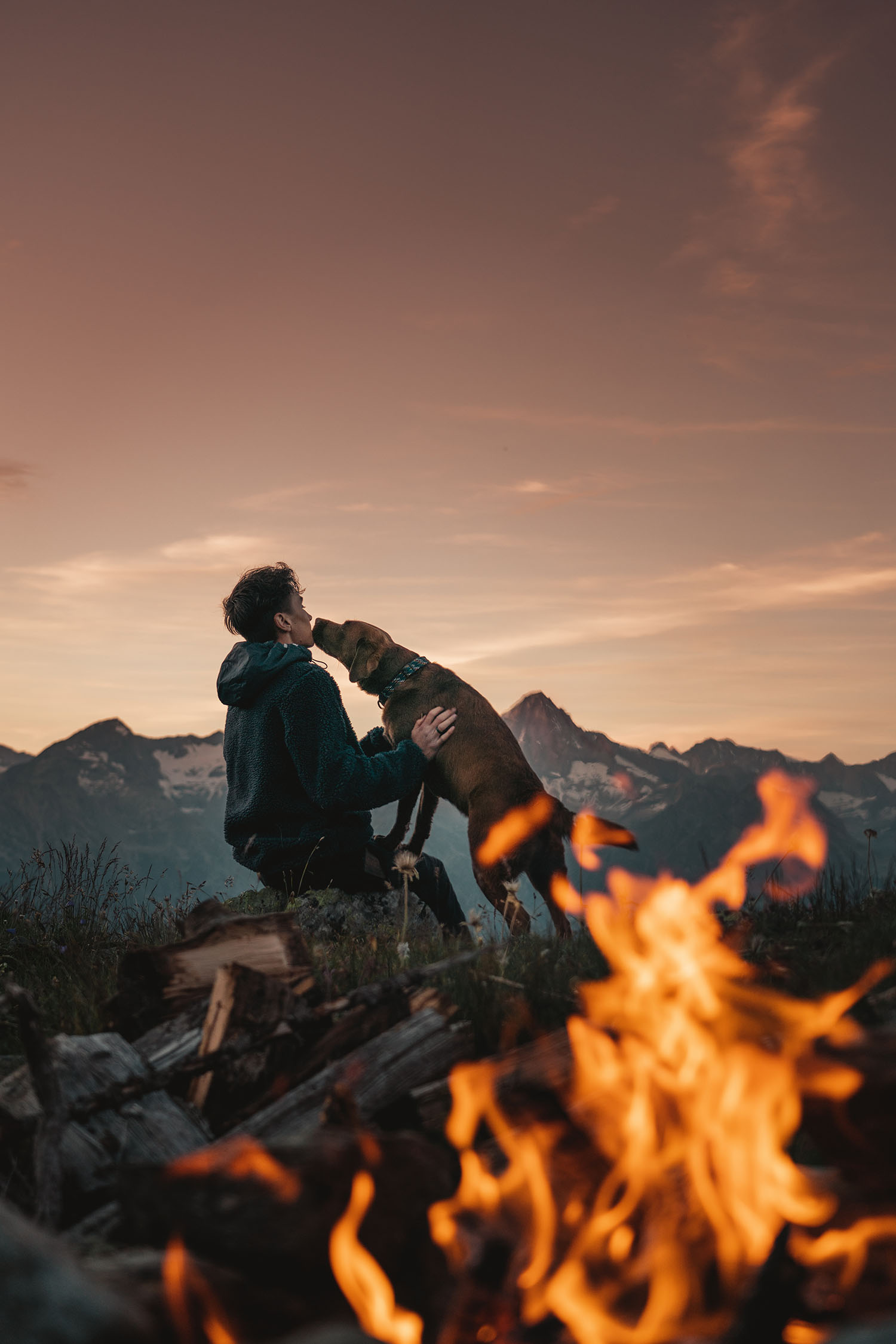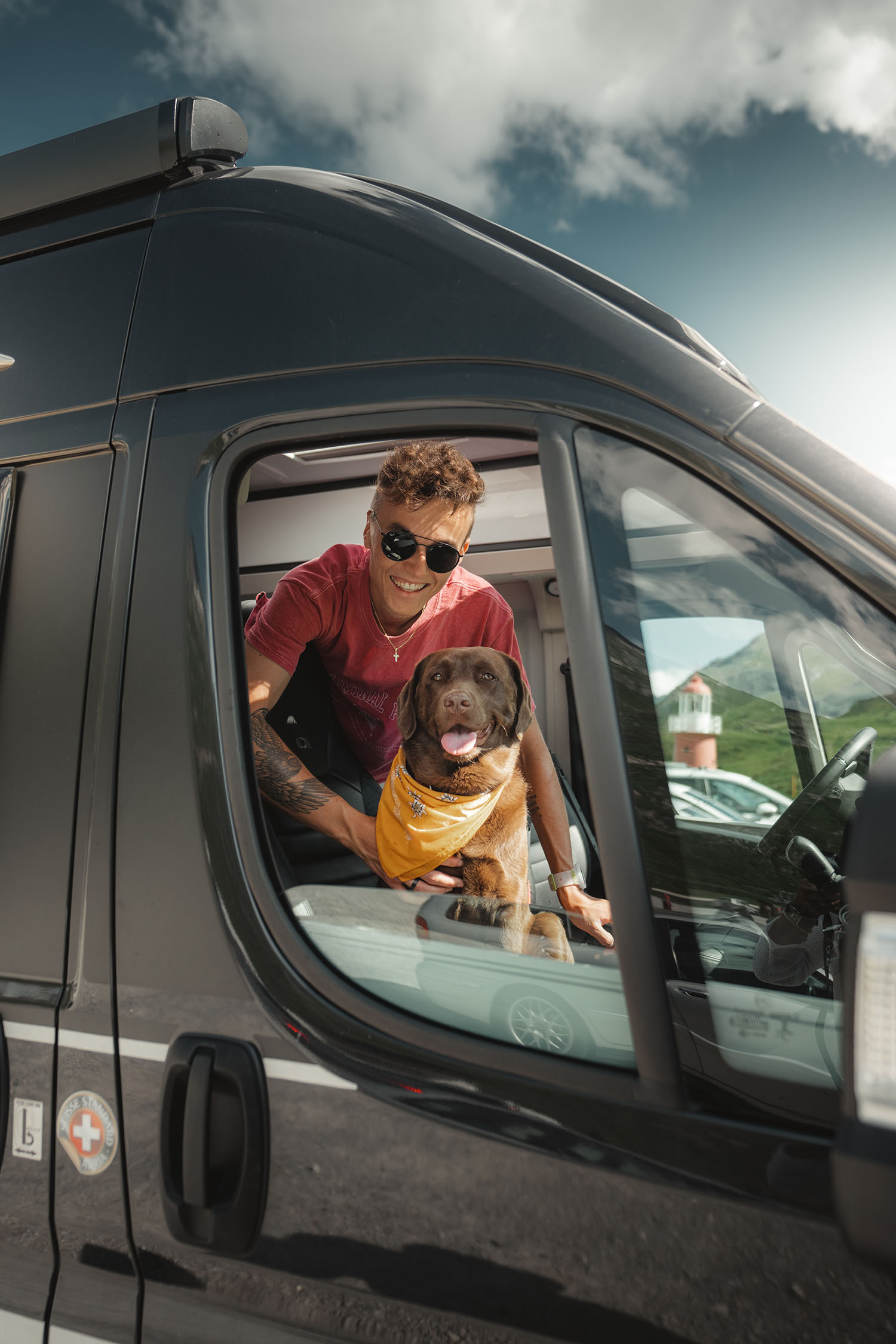 On our walks, I always look out for a small lake or a chance for Nala to cool off, she's a Labrador through and through. So you can imagine how much she loves the water. The shower in the Twin Supreme proved to be very handy as Nala tends to roll around in the biggest dirt. Fortunately, the van is very easy to clean, so just perfect for dog lovers.
But often Nala also leads us, I love to experience the view from her perspective, what path does she take next? What has she discovered?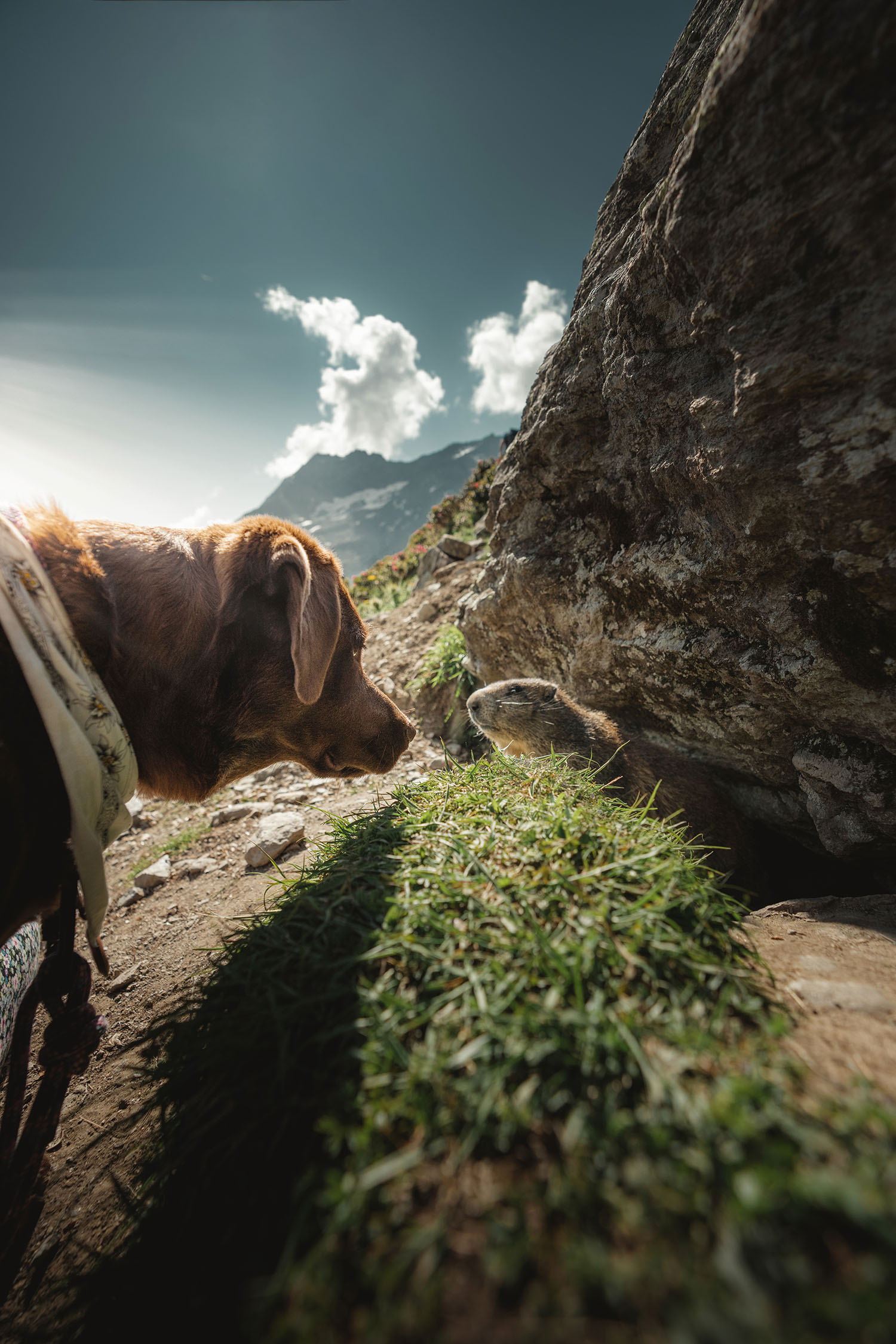 The adventures in the Swiss mountains with the van gave us a certain freedom to go further and discover even more, as we always had our home with us.
It was really a great experience, which we can recommend to everyone!
Follow Nala on Instagram: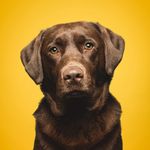 Nala the Labrador Retriever
@dogswiss