Twins are always in front
Twin life.
It's an attitude, a passion, a way of life!
Adria Twin campervans have given rise to a community of enthusiasts since they were first launched. Twinners, are passionate about their campervans and the outdoor life, twinlife, not just ordinary vanlife.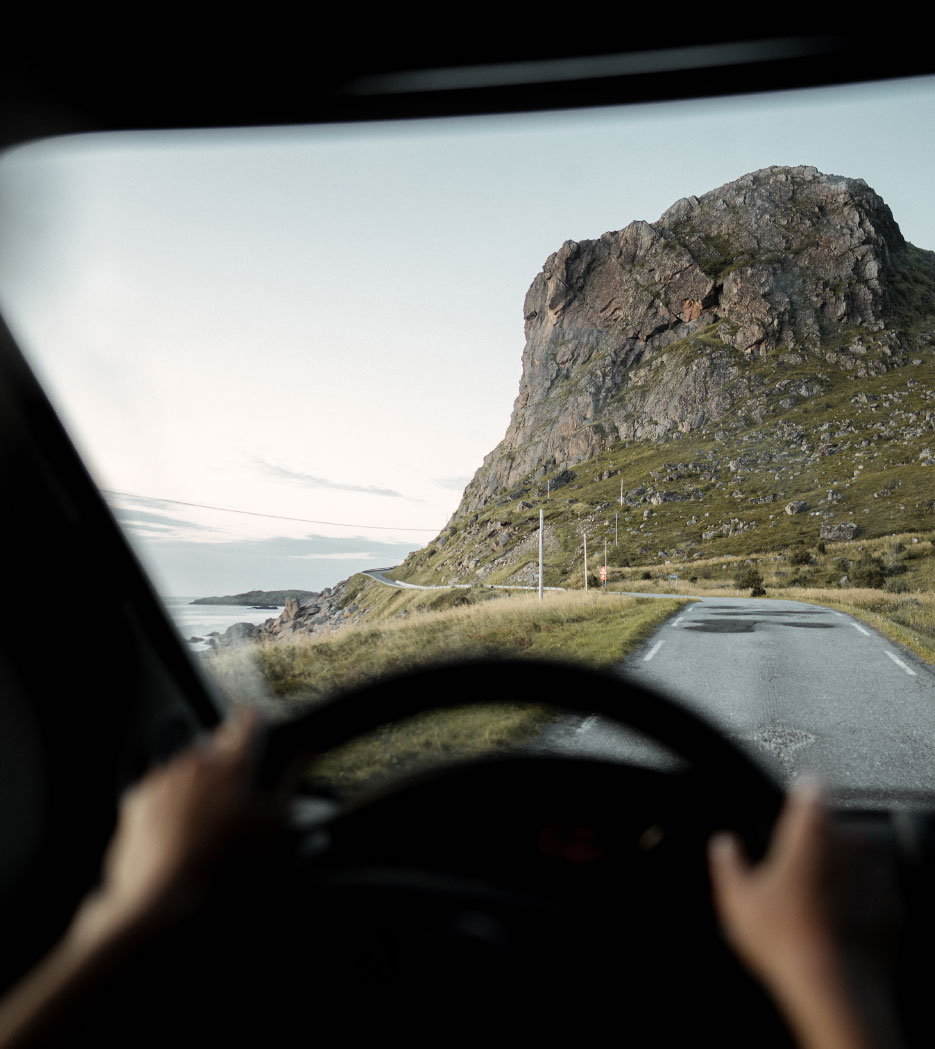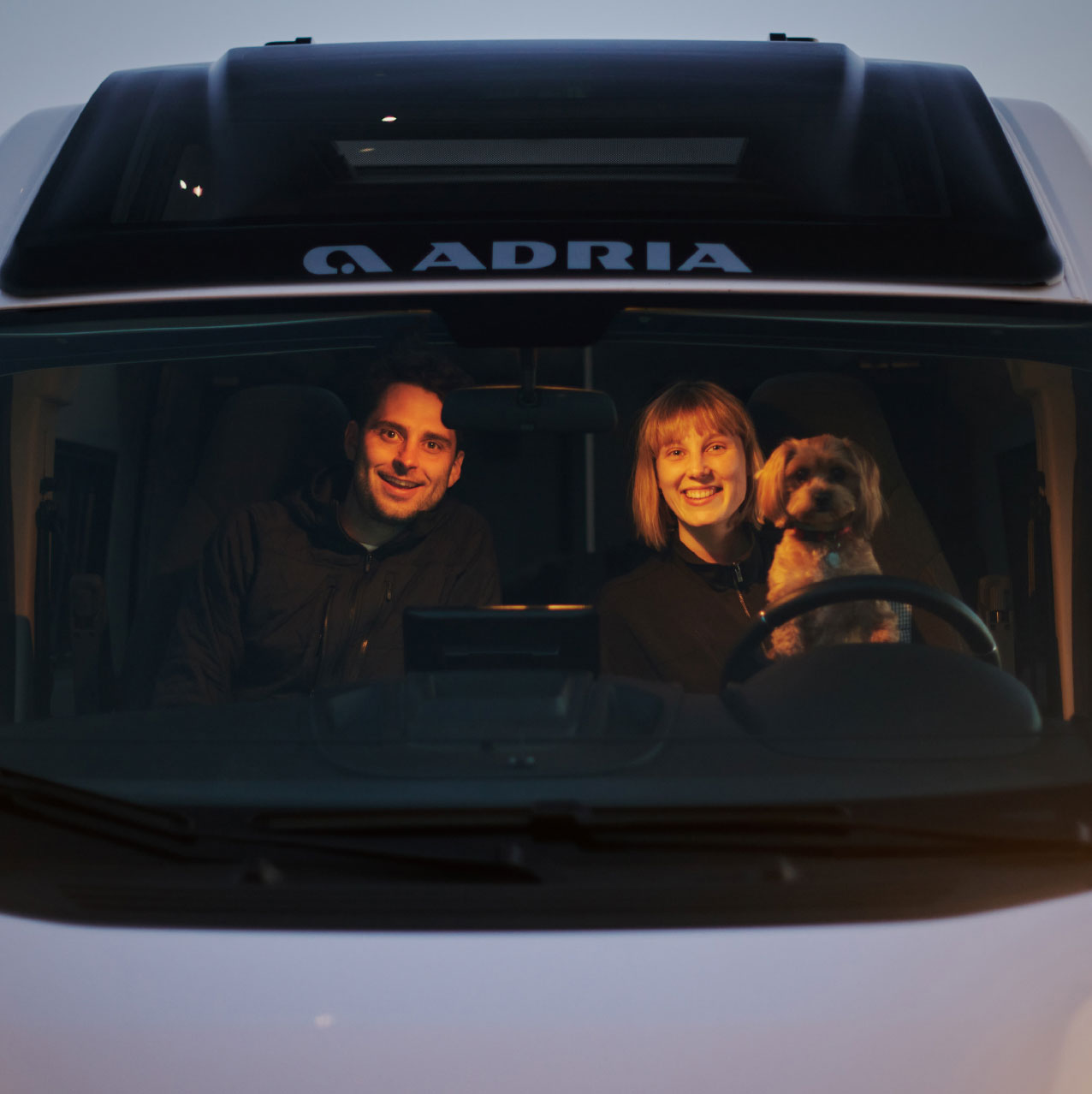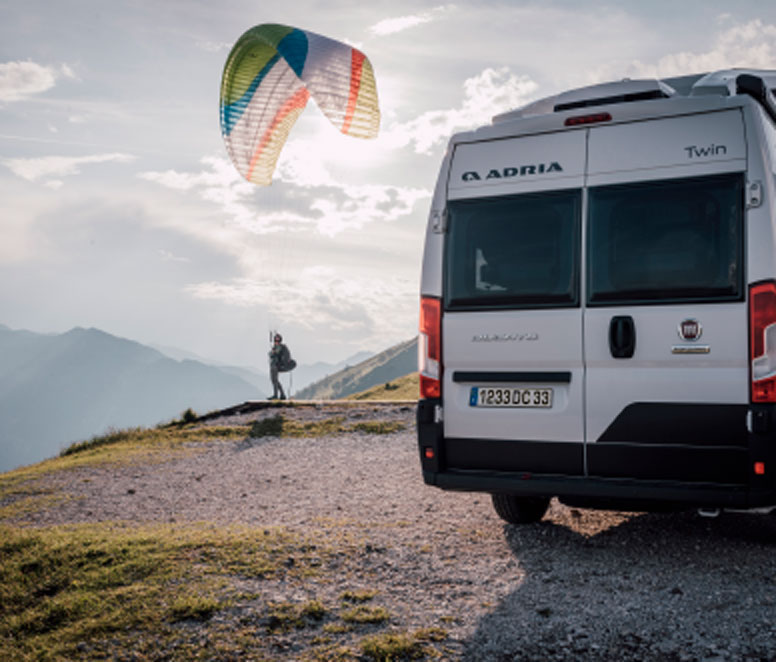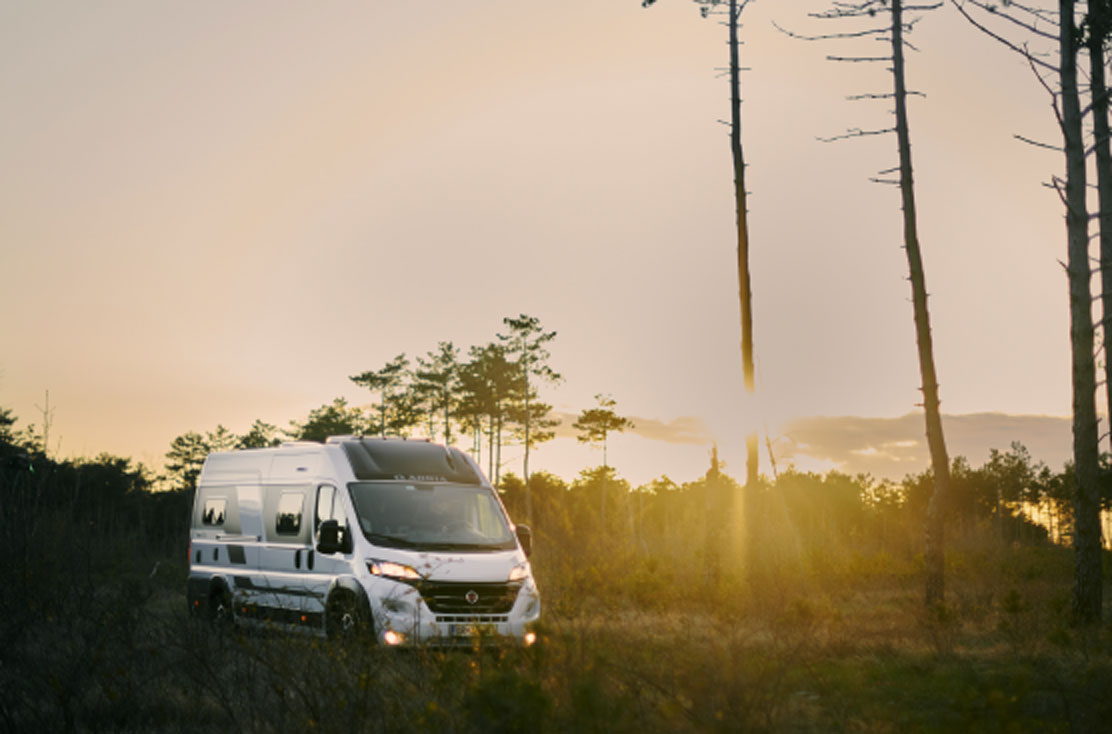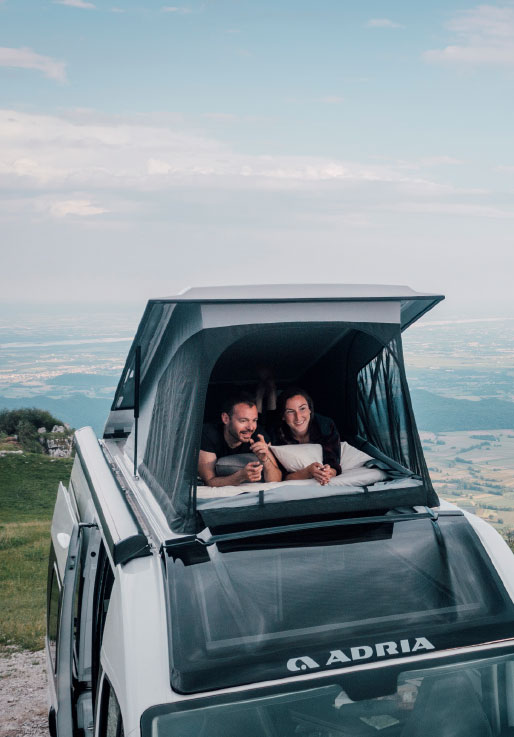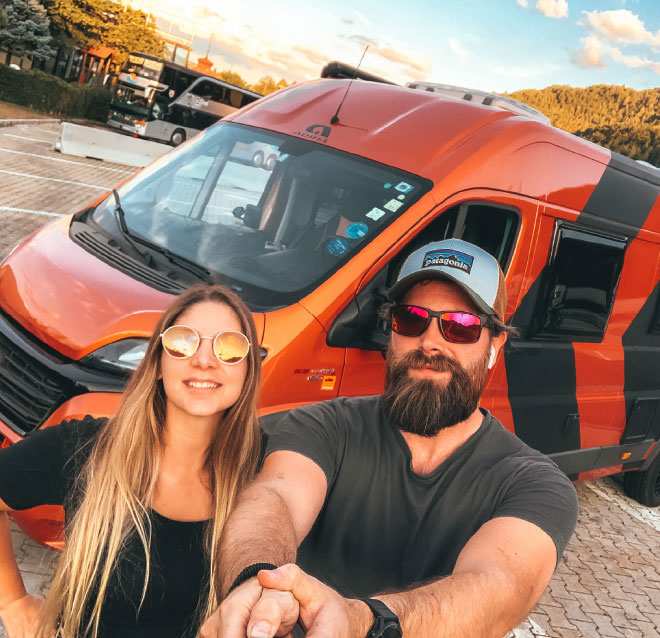 What puts the Twins in front of other campervans?
The first Twin Supremes brought innovation to the mainstream, with open plan living space, the signature panoramic sun roof window and the swivel-wall bathroom. The Twin Sports brought more accommodation, with the ingenious 'pop-top' roof system.
Adria Twins quickly became the 'go-to reference' vehicles for buyers seeking state- of-the-art design panel-van based campers. First with layouts too; the best-selling SPB models, great for families; the SGX models brought an electrically-operated bed and flexible garage space beneath.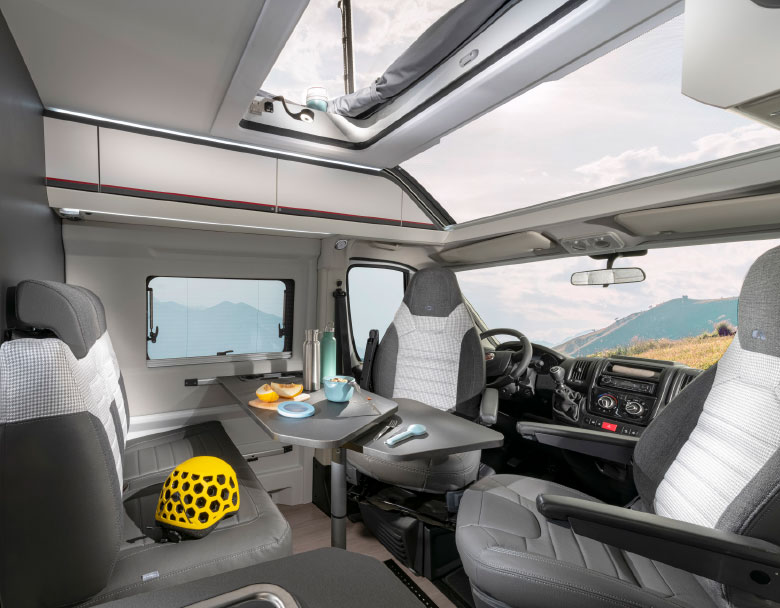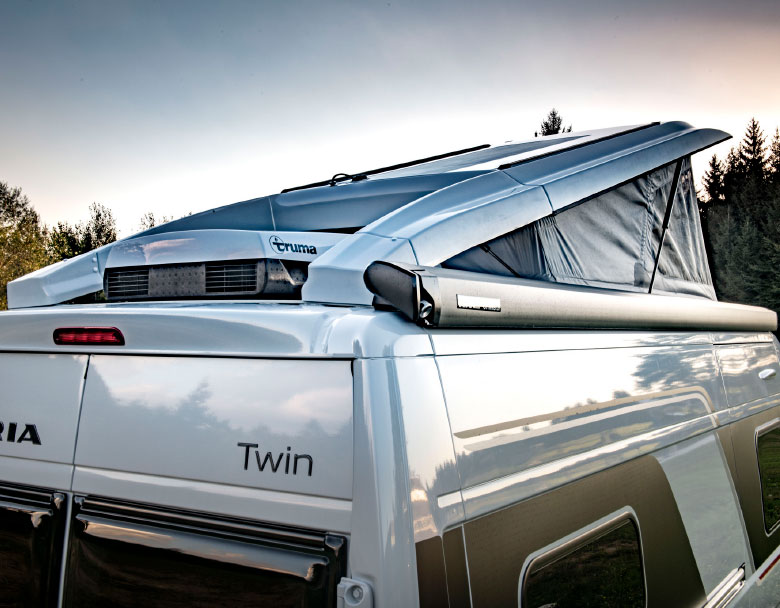 POP-TOP ROOF SYSTEM
SPORTS MODELS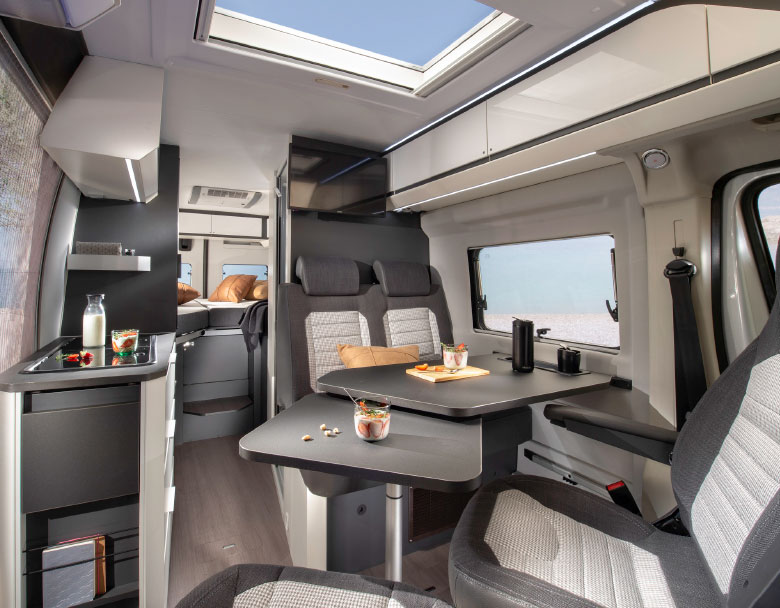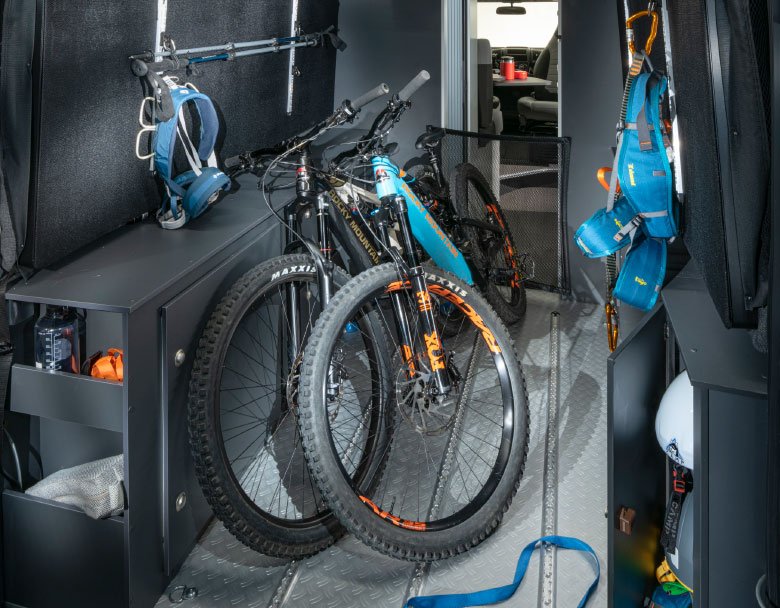 SPECIAL STORAGE FOR OUTDOOR GEAR
640 SG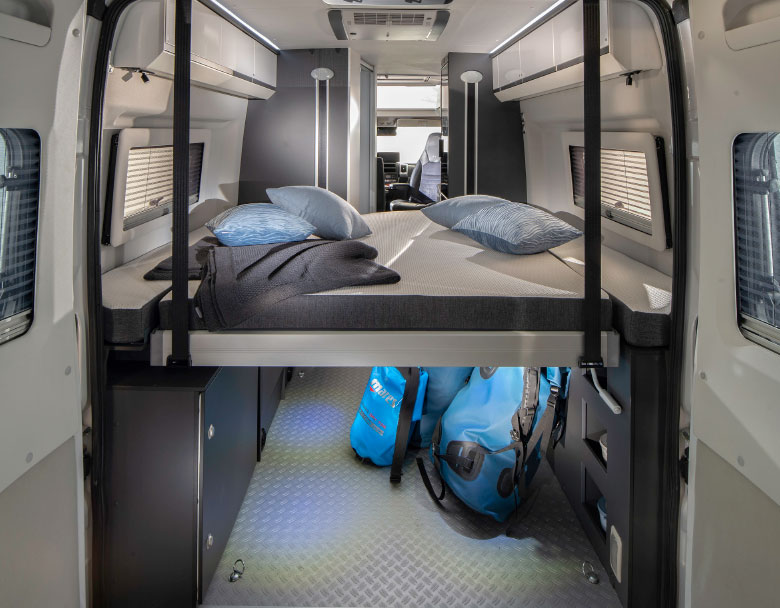 ELECTRICAL LIFTABLE BED
SGX MODELS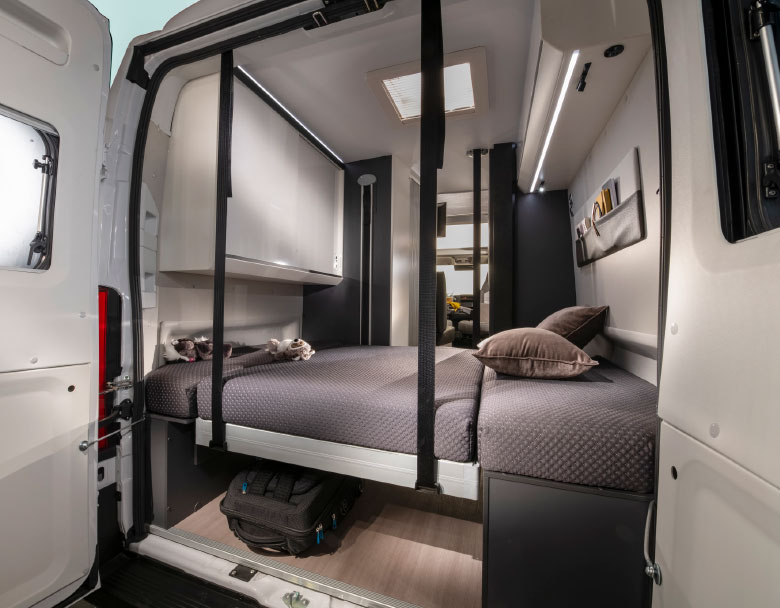 ELECTRICALLY-OPERATED CROSS-BED
SX
Coming soon!
New Twin Max keep the Twins in front.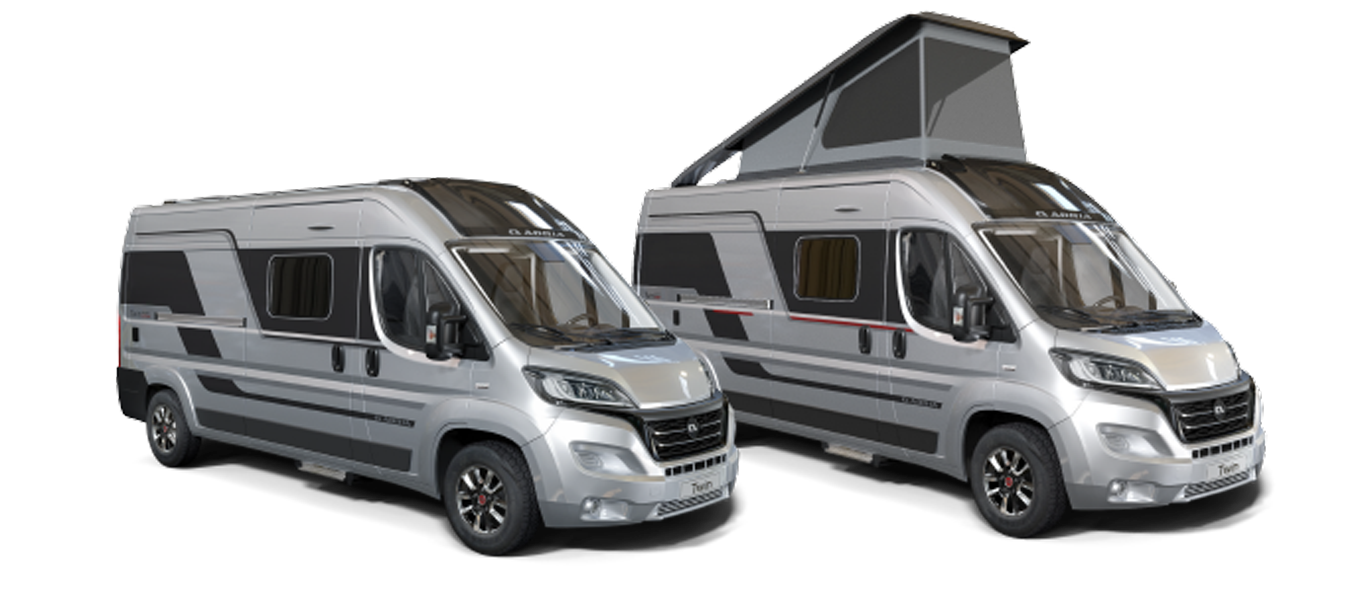 New Generation Twin Sport
The new benchmark is set for pop-top campervans, Twin Sports are driven by design and innovation with all-new interior, offering extra accommodation, for those seeking the outdoor life, in comfort. Offered on the Fiat Ducato in a choice of layouts.
NEW DESIGN CONCEPTS
Adria is showing for the first time, new design concepts for the best-selling campervans Twin Supreme and Twin Sports. These are design studies with completely new interiors, on the Fiat Ducato base vehicle and are schedule for future release.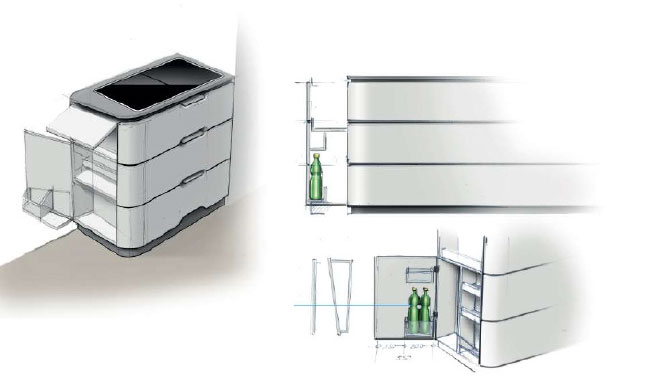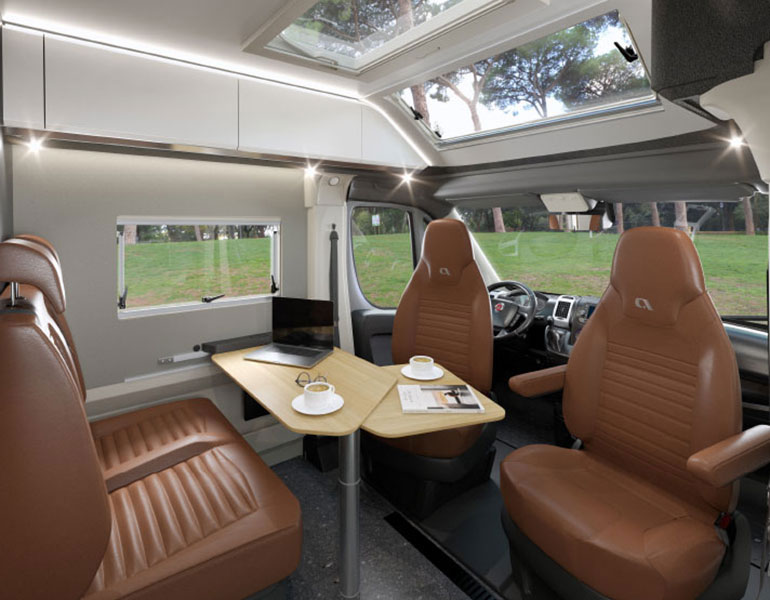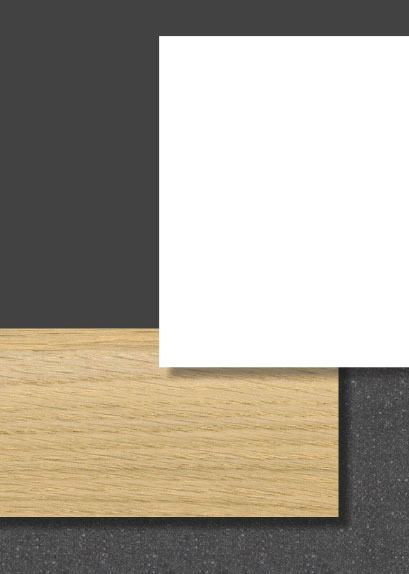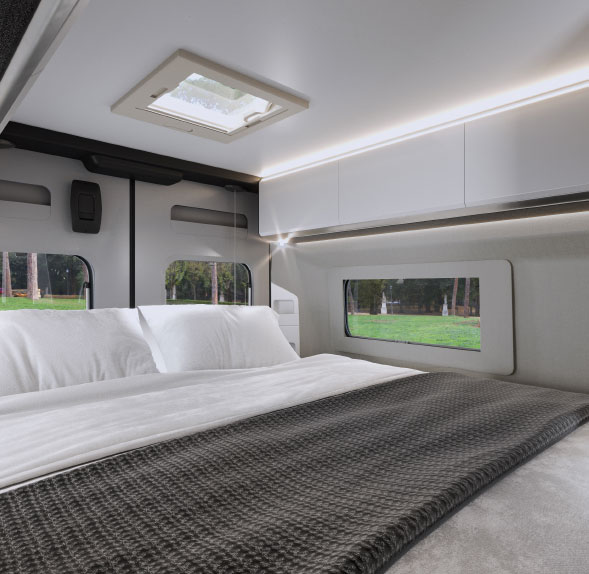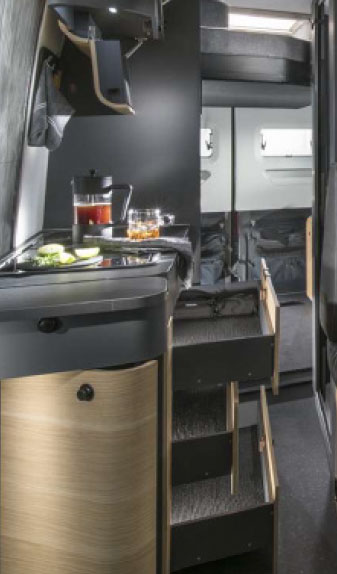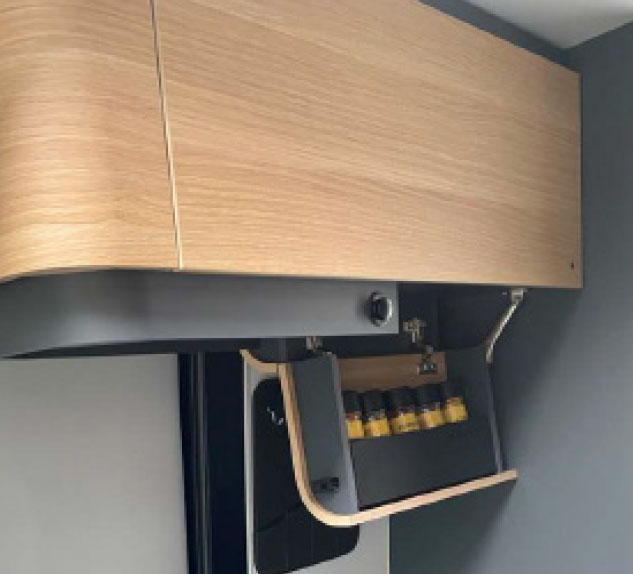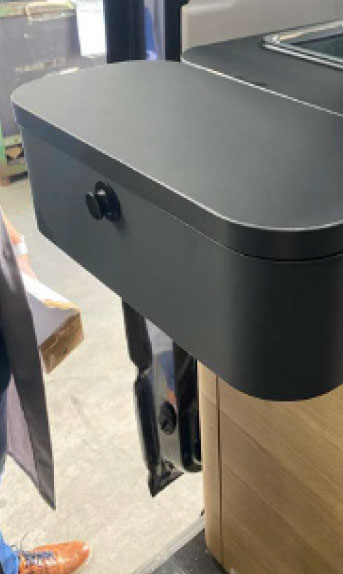 "With the new Twin Max and these new design concepts, we are confident Adria Twins are always in front"
Denis Car, Adria Campervans – Product Manager
More information: